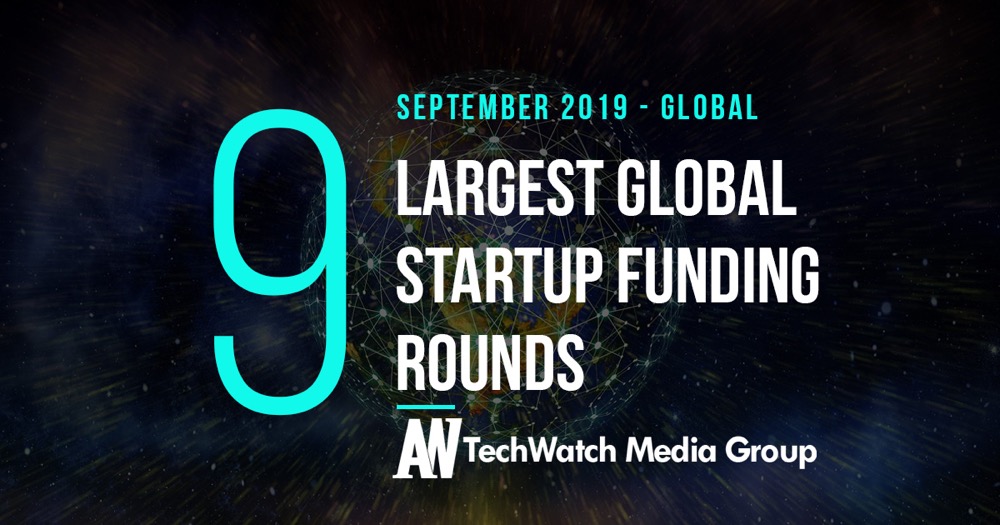 Armed with some data from our friends at CrunchBase, I broke down the largest global startup funding rounds for the month of September.  I have included some additional information such as industry, round type, a brief description of the company, and total equity funding raised for the company to further the analysis.
Interested in the top NYC fundings? The Largest NYC Startup Fundings of September 2019
Interested in the top LA fundings?  These are the Largest LA Startup Funding Rounds for September 2019
Interested in the top London Funding? The Largest London Startups Funding Rounds of September 2019
Interested in the top US fundings? These US Startups Raised the Most Funding in September 2019
---
The TechWatch Media Group audience is driving progress and innovation on a global scale. With its regional media properties, TechWatch Media Group is the highway for technology and entrepreneurship. There are a number of options to reach this audience of the world's most innovative organizations and startups at scale including sponsoring a piece like this, which will be read by the vast majority of key influencers in the entrepreneurial universe. Find out more here.