The latest venture capital, seed, pre-seed, and angel deals for London startups for 28/3/2023 featuring funding details for Hazy, EDITED, and much more. This page will be updated throughout the day to reflect any new fundings.
---
Hazy – $9M
Hazy, a synthetic data platform that re-engineers enterprise data to make it safe and compliant, has raised $9M in Series A funding from investors that include M12 – Microsoft's Venture Fund, Wells Fargo, Intesa Sanpaolo, UCL Technology Fund, ACT Venture Partners, Conviction VC, Neva SGR, Nationwide Building Society, Logo Ventures, Terra VC, Evenlode Investment Management Ltd, and Sarus Capital. Founded by Harry Keen and James Arthur in 2017, Hazy has now raised a total of $14.8M in reported equity funding.
---
EDITED – $15M
EDITED, a retail intelligence platform, has raised $15M in venture funding from investors that include Beringea, Delta-v Capital, Wavecrest Growth Partners, and Hermes GPE. Founded by Geoff Watts and Julia Fowler in 2019, EDITED has now raised a total of $50M in reported equity funding.
---
The London TechWatch audience is driving progress and innovation on a global scale. There are a number of options to reach this audience of the world's most innovative organizations and startups at scale including strategic brand placement, lead generation, and thought leadership in front of an audience that comprises the vast majority of key decision-makers in the London business community and beyond. Learn more about advertising to London Tech, at scale.
---
BioCorteX – $5M
BioCorteX, a digital therapeutics startup focused on treating neurodegenerative diseases using microorganisms, has raised $5M in Seed funding from investors that include Sofinnova Partners and Hoxton Ventures. BioCorteX was founded by Muhannad Alonari and Nik Sharma in 2021.
---
Connect Earth – $5.6M
Connect Earth, an environmental data platform focused on promoting sustainable finance, has raised $5.6M in Seed funding led by Gresham House Ventures. Founded by Nick Carmont and Alexander Lempka in 2021, Connect Earth has now raised a total of £5.95M in reported equity funding.
---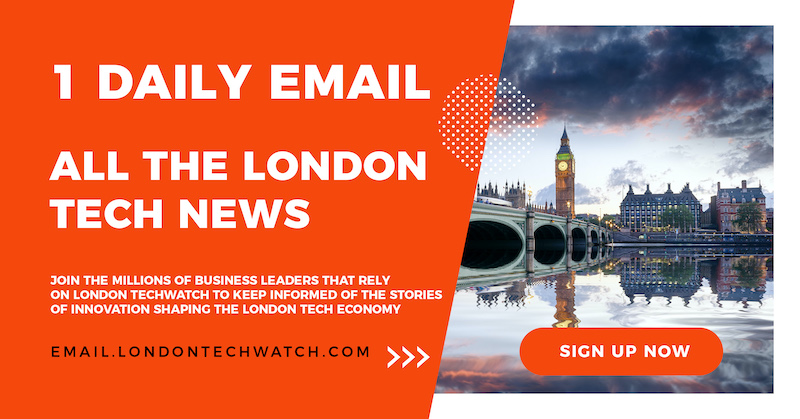 You are seconds away from signing up for the hottest list in London Tech!
---