Wealth management and the asset management industries are complementary as both work together to build a client's portfolio that's tailored to objectives, risk preferences, and time horizons.  However, the information workflow between these two segments has traditionally left much to be desired.  Fundpath is an intelligence platform for the financial services industry that allows wealth managers and capital allocators to input their preferences and specifications allowing asset managers to present suitable investment opportunities within these parameters.  By streamlining and digitizing the workflow with AI, both wealth managers and asset managers are able to eliminate time spent on evaluating/presenting irrelevant opportunities while maximizing the number of opportunities that are screened.  The platform, founded in 2021, features 5000+ capital allocators and 60 UK asset management firms.
London TechWatch caught up with Fundpath CEO Jamie Hinchliffe to learn more about the business, the company's strategic plans, recent round of funding, and much, much more…
Who were your investors and how much did you raise?
Fuel Ventures have invested £4M in a late seed round.
Tell us about your product or service.
Fundpath helps to bridge the information disconnect between buyers and sellers of funds. Wealth managers share data through the Fundpath platform – their fund buying preferences and asset allocation intentions in the main – which asset management firms (i.e. those manufacturing funds) access. This makes for more relevant and meaningful communications and saves both the fund buyers and the fund manufacturers a lot of time. The buyers and allocators get targeted only about the funds and investment areas they are interested in.
What inspired the start of Fundpath?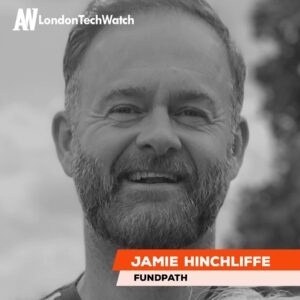 It was primarily the inefficiencies that exist between the buyers and sellers of funds, and the lack of B2B data available. It was only when we started speaking with wealth managers that we fully understood the colossal scale of the problem in respect of the volume of irrelevant, unsolicited, and misplaced calls, and emails they receive, each and every day.
How is it different?
Fundpath defines disruptive innovation – and is completely unique. There is nothing like it in the market. We work off proprietary b2b data, and the intelligent technology we have developed enables users to find relevant buyers and allocators quickly.
What market are you targeting, and how big is it?
We are focused on the UK, the Channel Islands, and the Republic of Ireland. There is a huge wealth and asset management industry in this market.
What's your business model?
We have developed Fundpath as an app-based tool, with fund manufacturers paying an annual subscription.
How are you preparing for a potential economic slowdown?
People's assets need to be managed regardless of the economic environment – short-term savings as well as longer-term pension savings. We believe users will appreciate the unique features and benefits Fundpath bring to the table, and the value that we will be delivering, wherever we are in the economic cycle.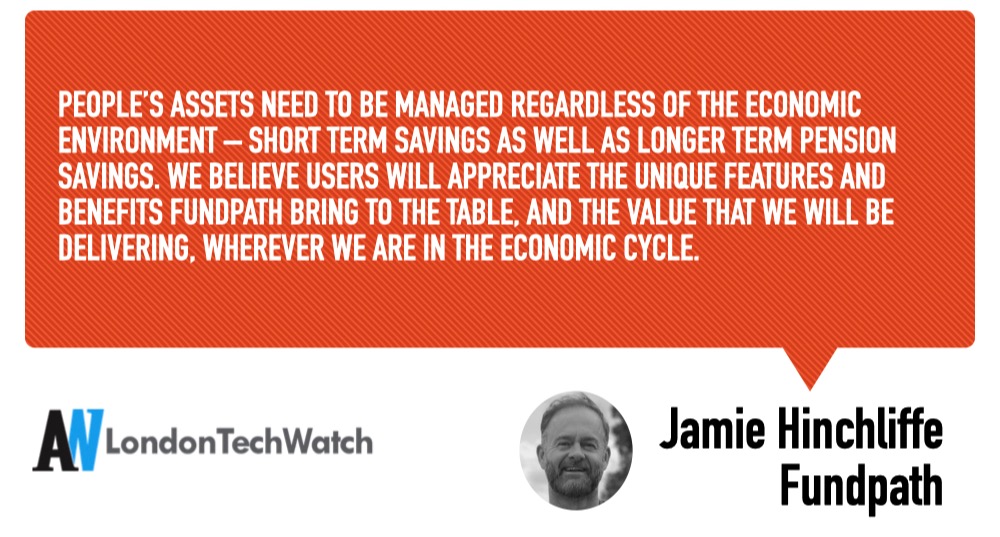 What was the funding process like?
It took longer than we had envisaged, due largely to the prevailing economic climate. If there is a lesson to share here it is to have your house in order when seeking funding. We were able to deliver the information requested by interested parties quickly and in a comprehensive manner.
What were the biggest challenges you faced while raising capital?
A less supportive environment for investing in tech, and the current economic slowdown, were arguably the biggest hurdles we had to overcome. That said, support will ultimately be available, nearly always, for a good idea and a business model with subscription characteristics and which deliver recurring revenues.
What factors about your business led your investors to write the cheque?
We gained traction with clients quickly and attracted 60 firms, including many of the biggest names in asset management, in a matter of months. An experienced management team, with a successful exit already under its belt, helped too!
What milestones do you plan to achieve in the next six months?
We have a clear and defined product roadmap, which includes a browser-based desktop application, and an API for deeper access to our dataset. One absolute priority is to ensure we get external eyes on all our systems and processes, to be sure they are future fit.
We have a clear and defined product roadmap, which includes a browser-based desktop application, and an API for deeper access to our dataset. One absolute priority is to ensure we get external eyes on all our systems and processes, to be sure they are future fit.
What advice can you offer companies in London that do not have a fresh injection of capital in the bank?
We would encourage them to leverage the balance sheet of some of their regular suppliers, and to work on a delayed repayment plan. It's also critically important to keep an eye on cash flow, and to have a Plan B if you run out. Finally, I would advise any budding entrepreneur to work out quickly, and decisively, what is essential and non-essential, and to be ruthless if having to cost cut.
Where do you see the company going over the near term?
Our ambition is to set a new standard within asset management distribution in the short-term, and to become part of their plumbing over the longer term.
What's your favourite coffee shop or location to hold a meeting?
It would have to be Soho House & Soho Works. I've been a member for more than 20 years, and have possibly conducted more business in their establishments than all the other hostelries I have frequented combined! It's an inspirational place to work and play.
---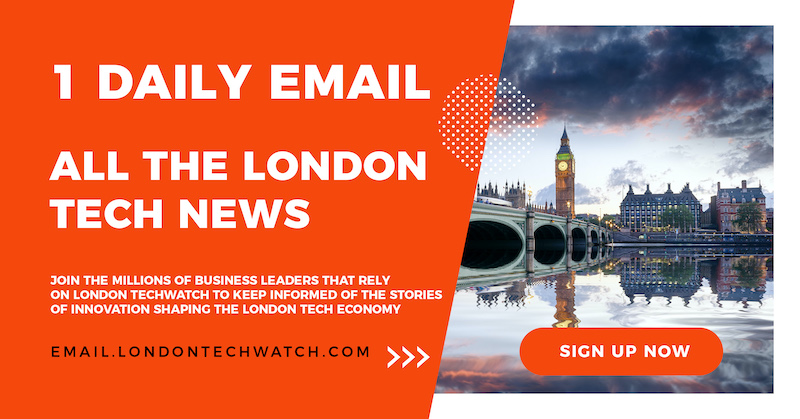 You are seconds away from signing up for the hottest list in London Tech!
---