While the pandemic initially was rooted in isolation, the rapid adoption of technology to support remote workforces led to the increasing availability of an unprecedented global talent pool. While accessing this new pool has brought benefits to employers, managing payroll and other HR functions has now become more complex.  Symmetrical.ai has built a global payroll platform that handles the end-to-end payroll process for employers and employees with automation and sophistication.  The company is focused on seamless integration through its modular-based system that uses APIs to connect with existing technology stacks.  Designed to meet the needs of a modern workforce, Symmetrical handles onboarding, employee management, on-demand payments as employees earn, gig workers, temporary workers, as well as standard employees.  The company has navigated the compliance landscape across the countries it operates in to ensure clients are protected against ever-changing laws and Symmetrical can serve as the employer of record on behalf of clients.
London TechWatch caught up with Symmetrical.ai Cofounder and CEO Piotr  Smolen to learn more about the business, the company's strategic plans, his vision to bring payroll into a function that requires only two API calls, latest round of funding, which brings the total funding raised to $26.4M, and much, much more…
Who were your investors and how much did you raise?
symmetrical.ai raised $18..5M in financing from top venture capital funds, led by Target Global (investors in Revolut, DocPlanner, Delivery Hero and many of Europe's success stories). It was a Series A round.
Tell us about your product or service.
Symmetrical is the first payroll solution you won't hate. We enable fast-paced companies to onboard at scale and run their payroll invisibly. Instead of countless, complicated processes and (Excel) spreadsheets involving a high risk of human error, we make payroll and onboarding automated.
Our mission is to eliminate borders for employment, time constraints on getting paid, and reduce the complexity of payroll across the board.
Symmetrical is an open and modular platform that consists of 4 solutions. They can be implemented together but also independently (following the needs of the client):
1. Payroll
A smart payroll solution that fully integrates with all IT systems of the client.
Characteristics:
Running payroll automatically – connecting the backend and IT systems with Symmetrical is enabling client to run payroll at scale, on autopilot. Manual processes and spreadsheets are fully replaced by Symmetrical's AI.
Expert payroll team – Symmetrical, in addition to the great technology, provides with advice of human-faced payroll experts. The experts make sure that the client is compliant with all relevant regulations, taxes are paid on time and edge cases are solved.
Handling all types of contracts – Single integration to hire and pay any type of worker (independent contractor, zero-hour contracts, flexible hours contracts, temp contracts, standard contracts).
Global – Symmetrical would work across all geographies clients operate.
2. Onboarding
Fast and efficient employees onboarding at scale, automatically moved into payroll.
Customised workflows – clients can build their own hiring processes and make them fully automated, with no manual data entry.
Contract creation and signing – Creation and signing of any documents with candidates on the fly. All relevant data is moved directly into payroll in compliance with local regulations.
Data quality checks – Symmetrical ensures that candidates' data is complete and free of data entry mistakes, easily accessible, and stored in one place.
Fully integrated – the onboarding platform is integrated with HR tools of clients' choice.
3. Employee Manager
Ultimate employee-related database that is updated 24/7.
Light-weight HRIS – light dashboard to manage workforce and employee-related data (incl. time-off management, contract amendments, offboarding, etc.)
Data synchronisation – All employee-related data is stored one place, synchronised between all of IT systems of the client, with automated data clearing.
White label mobile app – Symmetrical delivers the mobile platform that handles digital payslips, time-off management, and payroll queries handled. If the client has their own app, it can be easily connected with our API to pull the data.
4. Payout Automation
Empowerment and motivation for employees through real-time salary access.
Automated salary – Symmetrical offers fully automated salary payouts at a lower cost than the bank's cost.
Salary tracking – Symmetrical offers interactive, digital payslip functionality that eliminates the majority of salary-related queries.
Real-time salary access – full flexibility for employees on when they want to be paid at no cost for the client.
What inspired the start of symmetrical.ai?
Symmetrical.ai was founded to bring the power of salary back to people by offering a salary-on-demand product. Our founding team noticed the global problem of compensation being withheld until payday and aimed to revolutionise the way employees are getting paid. To deliver the services, we had to learn how payroll works across 7 jurisdictions and had to integrate with over 20 payroll software systems.
After a few successful years, our founding team noticed the vast opportunity in entering the global payroll market, which seemed to be completely broken. The company pivoted towards a broader goal of changing the future of the payroll industry and making payroll running invisibly in the background of daily operations while keeping salary-on-demand as a part of the offering. From that moment, the company started to grow exponentially.
How is it different?
Symmetrical doesn't have any direct competitors in the niche of flexible workforce-focused payroll solution, operating in an API-first model. The company offers a multitude of services, which are not covered 1:1 by any other company on the market. Symmetrical is aiming to revolutionize the payroll market by making it possible to hire and pay anyone in the world with just 2 API calls and eventually, in 10 years from now, erasing "payroll software" from the dictionaries.
What market you are targeting and how big is it?
We are targeting the global market, and the solution has been built to allow us to enter any market where the customer operates, almost instantly. The global payroll market is estimated to be worth more than $150bn.
What's your business model?
We have multiple business models depending on what we sell here examples:
Onboarding/ employee tab/ time off = SAAS
Salary finance = % on Gmv
Payroll (today)= $ per fte
Payroll (tomorrow) = $ per API call
What are your post-COVID office plans?
Taking into consideration that we deliver flexibility and scalability to other companies as well as with regards to the global change of work, we were founded as a remote-first company and will remain as such.
What factors about your business led your investors to write the check?
Ben Kaminski, Partner at Target Global:
The opportunity that exists for disrupting the multi-billion dollar payroll industry is vast. Over the past years we have seen a number of changes affecting the employer-employee relationship – from gig workers becoming the dominant workforce across many sectors, to more recently employees demanding to work remotely across the globe. The turmoil created by the introduction of new types of work contracts, push on companies to expand internationally and changes in work regulation is forcing companies to rethink their payroll processes, traditionally outsourced to old-school companies with rigid processes and poor integrations with a growing ecosystem of HR tools. This is why we have invested in Symmetrical, a pioneer in payroll solutions that is purpose-built for managing complex people organizations. It goes beyond the capabilities of expensive outsourcing and EOR solutions, giving to fast-growing, international enterprises full control of their payroll processes. We have been very impressed with Piotr and Daniel's ability to understand the customer pain points in such a complex and local setting and to rapidly deliver product that immediately becomes critical to the way customers manage their employees. We see Symmetrical's headless, API-first payroll technology as the new standard in the industry independently of the HR tooling and IT system used. We are very pleased to welcome such a resilient pair of founders and the whole Symmetrical team to Target's family – looking forward to the journey ahead.
What are the milestones you plan to achieve in the next six months?
The Series A funding will accelerate Symmetrical's expansion into new European markets and US market and will allow the company to offer its services to franchises and enterprise clients. The proceeds will also be used to grow the team and to further bolster its single-layer global API technology.
What advice can you offer companies in London that do not have a fresh injection of capital in the bank?
There are different ways of raising funds and securing runways:
a) debt
b) grants
c) FFFs
d) sweat equity
Where do you see the company going now over the near term?
Symmetrical will be expanding to the new markets (German and Dutch) and working on further improvements of our single-layer global API technology.
---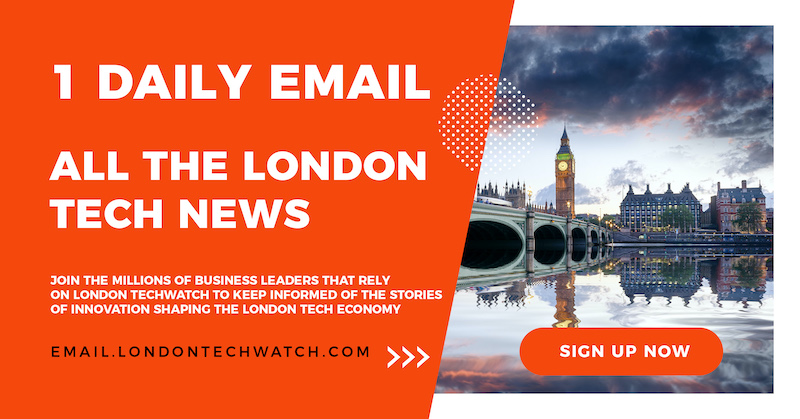 You are seconds away from signing up for the hottest list in London Tech!
---