The latest venture capital, seed, pre-seed, and angel deals for London startups for 15/5/2023 featuring funding details for Smart, Pear Bio, and much more. This page will be updated throughout the day to reflect any new fundings.
---
Smart – $95M
Smart, a retirement savings platform, has raised $95M in Series E funding led by Aquiline Capital Partners. Smart was founded by Andrew Evans and Will Wynne in 2014.
---
Pear Bio – $14M
Pear Bio, a computational bio startup focused on using computer vision to understand the progression of cancer and tumors, has raised $14M in Series A funding led by Octopus Ventures. Founded by Duleek Ranatunga in 2017, Pear Bio has now raised a total of $19.8M in reported equity funding.
---
The London TechWatch audience is driving progress and innovation on a global scale. There are a number of options to reach this audience of the world's most innovative organizations and startups at scale including strategic brand placement, lead generation, and thought leadership in front of an audience that comprises the vast majority of key decision-makers in the London business community and beyond. Learn more about advertising to London Tech, at scale.
---
Hands In – $550K
Hands In, an online checkout platform that allows for group payments, has raised $550K in venture funding from investors that include several angels in the payment space. Founded by Raul Patel and Samuel Flynn in 2020, Hands In has now raised a total of $700K in reported equity funding.
---
Cable – $11M
Cable, a crime effectiveness testing platform for financial institutions, has raised $11M in Series A funding led by Stage 2 Capital and Jump Capital. Founded by Katie Savitz and Natasha Vernier in 2020, Cable has now raised a total of $16.3M in reported equity funding.
---
MediShout – £4.3M
MediShout, a platform to improve operational efficiencies in hospitals, has raised £4.3M in Seed funding led by Nickleby Capital. Founded by Ash Kalraiya and r Ali Bahsoun in 2013, MediShout has now raised a total of $7M in reported equity funding.
---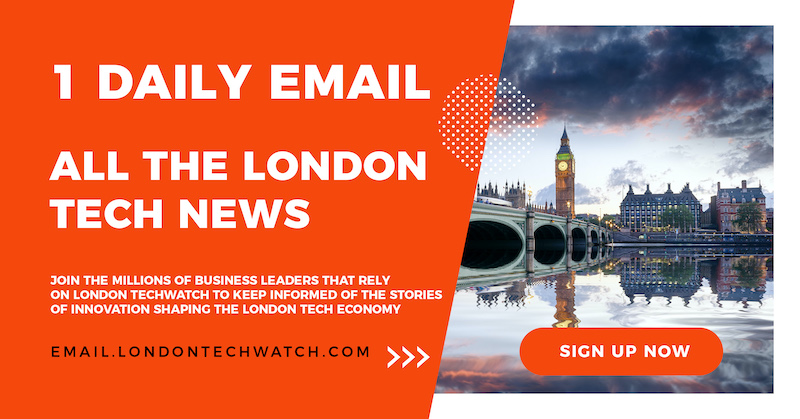 You are seconds away from signing up for the hottest list in London Tech!
---