Businesses today are facing a myriad of challenges – record inflation, labor shortages, rising interests, and supply chain.  With the economy tightening and cash constrained, access to working capital becomes more critical.  For small businesses, the difference in shaving a few days off of their receivables can be profound.  Triver is a tech-enabled solution that allows small businesses to turn their invoices into instant cash.  Leveraging APIs, the platform integrates into digital offerings of existing services for SMEs who can now offer additional financing capabilities without having to undertake the burden of building out internal capabilities. Triver leverages AI and digital processing to ensure a seamless experience with fast decisioning and rigorous control of data and sensitive information.  Clients are approved within minutes of signup without any paperwork or personal guarantees and there's a simple fee structure per transaction.  A £50K invoice would cost 1.4% to finance for 30 days.
London TechWatch caught up with Triver Founder and CEO Jerome Le Luel to learn more about the business, the company's strategic plans, recent round of funding, and much, much more…
Who were your investors and how much did you raise?
We have raised £7M pre-seed late last year, primarily from VC investors: Stride.VC, Motive Partners, Axeleo Capital, A16z, FJ Labs, Pareto, Sequoia, Motier Ventures, and Kima Ventures.
Tell us about your product or service.
We are a fintech offering 'instant capital in a click' to small businesses to solve short-term cash flow financing
What inspired the start of Triver?
5 million small businesses in the UK generate £1T of B2B turnover every year. Unfortunately, with 55 days of average payment terms, UK SMEs continually endure £150B of capital shortage due to unpaid invoices. Cash flow challenges constrain economic growth and are responsible for many business failures – impacting people's lives and the broader society. In today's world, this problem can be solved using latest technology and data sharing – and that's our plan.
How is it different?
For the first time, small businesses will benefit from fully automated and instant processing for their working capital finance – a service more aligned to the pace of their activity. Our platform is also API-first, enabling proper embedded finance through the digital partners of SMEs who can now offer financing to their clients 24/7 without complexity.
What market are you targeting and how big is it?
We are starting with the UK SME market representing 5.5m companies with an annual B2B turnover of around £1,000Bn
What's your business model?
We are a technology platform with the ability to lend from our own balance sheet to offer a full packaged solution to our partners with a value-share arrangement
How are you preparing for a potential economic slowdown?
Lending is a cyclical business and credit risk management should always be considered with economic fluctuations in mind to ensure resilient performance through the cycle. But with economic slowdown also comes opportunities as traditional banks may overreact and retrench when small businesses need them the most, offering market opportunities for new entrants like TRIVER.
What was the funding process like?
Q4 2022 was not the best time to raise a first round of capital, but the strength of our vision attracted very strong investors and got us through this difficult exercise.
What are the biggest challenges that you faced while raising capital?
The macro-environment and investors' sentiments degrading rapidly.
What factors about your business led your investors to write the cheque?
The leadership strength and technical experience of the team with a sound strategy.
What are the milestones you plan to achieve in the next six months?
Launch the product in Q2 and go live with partners in Q3.
What advice can you offer companies in London that do not have a fresh injection of capital in the bank?
Stay lean and focused on proving your product-market fit to attract the right capital.
Where do you see the company going now over the near term?
Focus on the UK market and prove the viability of the proposition before expanding into adjacent propositions and geographies.
What's your favorite coffee shop or location to hold a meeting?
Hotel lobby bars with good Wifi and quiet spaces.
---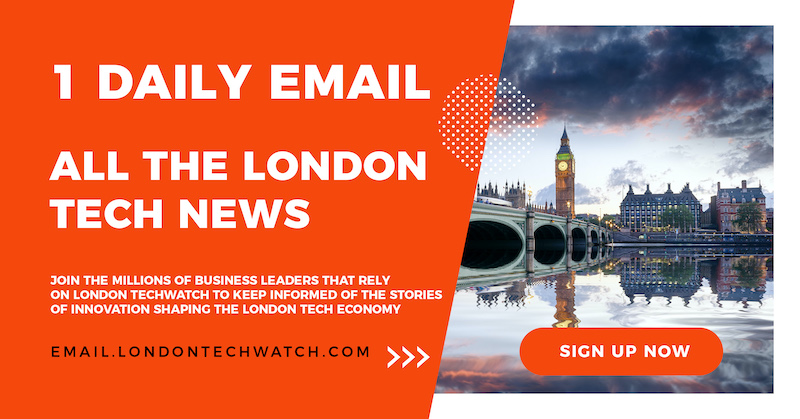 You are seconds away from signing up for the hottest list in London Tech!
---