It's not uncommon to see architectural models that are built to scale in any developer's office to showcase projects.  These models contain an impressive level of detail, allowing stakeholders to visualize the project through a 3D representation that represents the future.  However, these models are static.  Sensat is a digital twin software platform that allows stakeholders to visualize any construction or infrastructure project in real time while incorporating actual data, allowing stakeholders to not only get an accurate digital representation of a project's progress but also enable teams to collaborate in a secure environment.  By using the platform, users are able to streamline the many moving parts of the construction process, leading to on-time and on-budget delivery without onerous and continuous site visits while reducing risk and safety concerns.  Sensat has facilitated the successful completion of $150B worth of projects globally since its founding.
London TechWatch caught up with Sensat Chief Product Officer Michele Battelli to learn more about the business, the company's strategic plans, latest round of funding, which brings the total funding raised to $33.7M, and much, much more…
Who were your investors and how much did you raise?
The round, which was a Series B, was led by National Grid Partners, the corporate venture capital and innovation of National Grid.
Alongside National Grid, a number of existing shareholders and investors also participated in the round.
The total amount raised was £16.7M.
Tell us about your product or service.
Sensat helps Infrastructure owners and their construction partners to deliver Infrastructure programmes on time and on budget by uncovering hidden risks. Our software powers teams to manage and visualise live construction information so they can plan, coordinate and track project performance for better, faster, more data-driven decisions.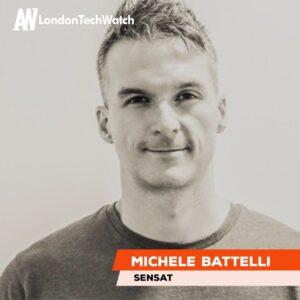 What inspired the start of Sensat?
In simple terms, Sensat was born from a relentless search for better answers to shaping the physical world in a sustainable and efficient way through technology. The wide lens concept that inspires us today, is laying the foundations for achieving the first infrastructure on Mars!
How is it different?
Our visualisation platform is a substantive competitive advantage. Our cloud-based solution can process billions of data points and teams can bring together different data sets and information to analyse them in context. . Our competitor's products are predominantly built on web mapping tech -which does not benefit as successfully from real-world telemetries such as LiDAR, drones, and cameras.
What market are you targeting and how big is it?
The global construction software market was valued at $1,7B USD in 2021 and is expected to grow at 8.3% to 9.7% CARG in the next decade, reaching an estimated $5.2B USD by 2030. Within this market, we specifically focus on the infrastructure development, energy production and grid, and telecommunications deployment sectors.
What's your business model?
Sensat cloud-based visualisation platform is a subscription-based software solution operating with tiers based SaaS model. Unlike other software in the industry, it offers unlimited users per organisation. On top of the platform, customers can also acquire specific data sets captured through drones, LiDAR, and other technologies specifically for their projects.
How are you preparing for a potential economic slowdown?
An effective economic strategy that countries utilise to boost their economy during slowdowns is to invest in infrastructure development. An example of this strategy can be seen in the United States with the recently approved $3B USD-specific stimulus called the Infrastructure Bill. Moreover, the energy transition towards more sustainable and climate-resilient infrastructure that several countries are investing in will further benefit the sectors we are working with.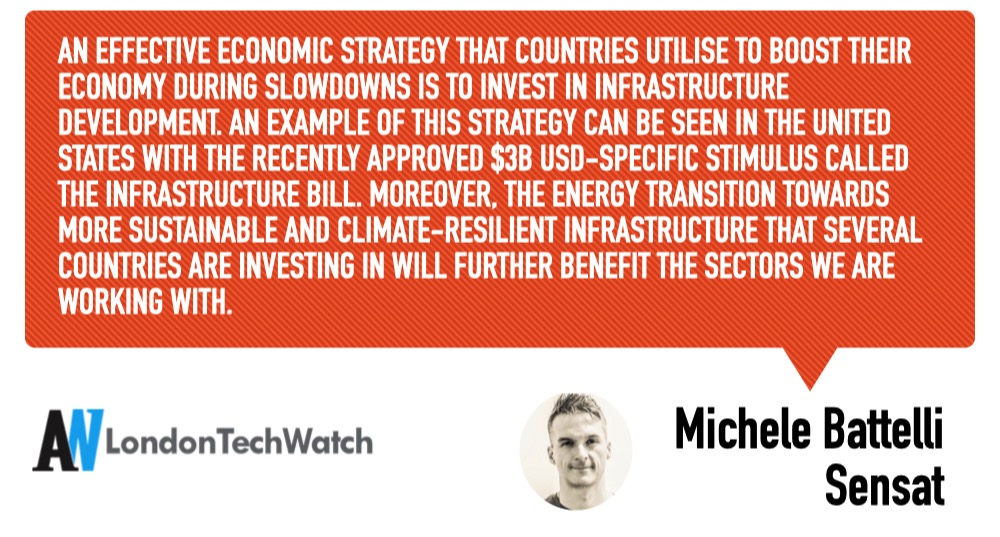 What was the funding process like?
We entered conversations with National Grid Partners following mutual interest in connecting. This led to an incredibly productive and friendly partnership as they learned more about Sensat, our business, and our team; and Sensat's executive team discovered the benefits of working together with a very knowledgeable industry partner.
What are the biggest challenges that you faced while raising capital?
The last decade of economic growth in the tech sector has seen startups achieve incredible growth in relatively short periods of time, fueled by capital invested in future growth and monetisation expectations. In the current economic climate and specifically in our sector where we experience longer sales cycles, operational and capital efficiency will be more important than any other factor and a proven business model is required to raise capital.
What factors about your business led your investors to write the check?
There are multiple factors that are considered and need to be above a certain level of performance to unlock an investment. However, there are three key elements that Sensat demonstrated in the process: a) a technological competitive advantage in the product nowhere seen on the market b) a deep understanding of the industry with a proven business model and c) a world-class team.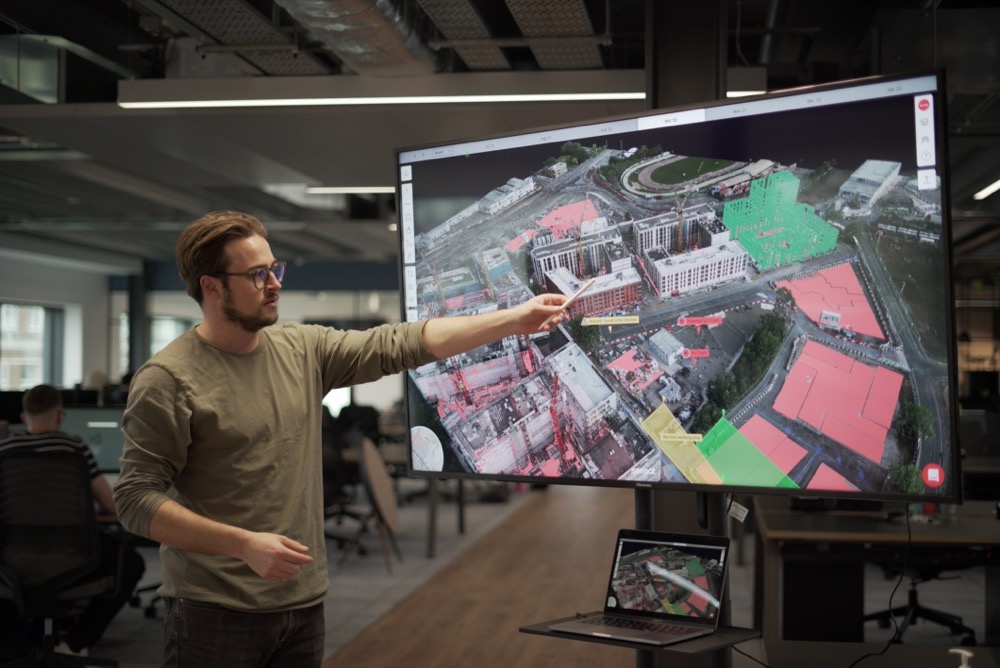 What are the milestones you plan to achieve in the next six months?
On the product side, we continue to push the boundaries of what's possible with large-scale visualisation technologies by including new types of data and information such as project schedule information, mobile mapping LiDAR, and field apps. We also continue to explore AI-based solutions that can further help customers in specific contexts.
At the company level, we will further expand operations in new markets worldwide.
What advice can you offer companies in London that do not have a fresh injection of capital in the bank?
Focus on capital efficiency and your operations to ensure your existing funding will last until you have proven your product and business model in the market. It's the right time to go back to the unit economics of the business.
Where do you see the company going now over the near term?
We want Sensat to be a unique place to work and we keep investing in our team's well-being through new innovative ways of working and balancing personal and work life. At the same time, we strive to create a unique product that has a positive impact on the planet by solving some of the issues of the most complex and challenging projects in the world: in the near future, this means further innovating in visualisation and collaboration solutions with the assistance of AI to make better decisions.
What's your favourite outdoor activity in London?
We are a very outdoorsy team all around, however, the largest group is by far our cycling aficionados (you can find them on Strava!) and the runners that regularly compete together or with each other.
---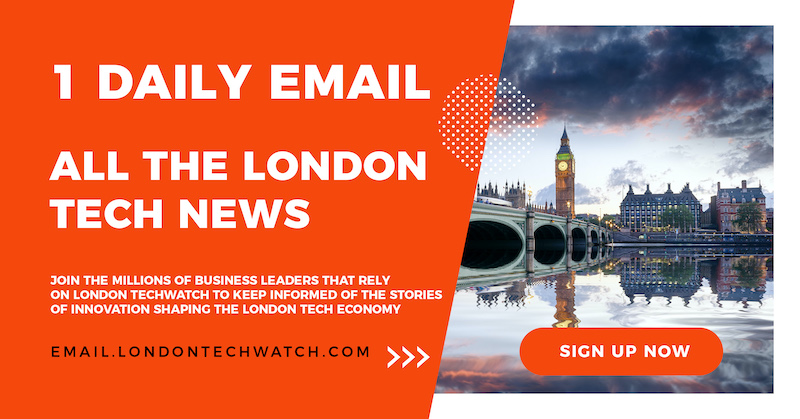 You are seconds away from signing up for the hottest list in London Tech!
---